Get in touch with Green-tech Specifier to discuss your landscaping or specification projects in detail.
Find us
Green-tech Specifier
Great North Road
Arkendale
Knaresborough
HG5 0FF
Blog
Our blogs cover a wealth of topics from what is going on in the industry of urban landscaping. From blog posts on irrigation to vlogs about green roofs we have a great range of discussion topics for you to check out.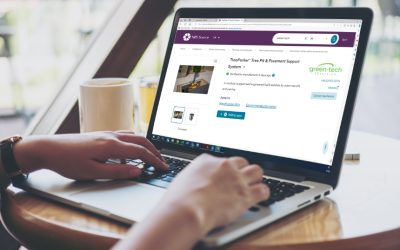 Green-tech Specifier has recently signed up to NBS Source – a tool that provides a single source for product information for...
Check out Mark Wood discussing the evolution of soils on green roofs.
Watch our latest Vlog from Alasdair Innes talking about British Top Soil Standards.