HMS Ringtail Memorial
The Mona Tree Irrigation System has been incorporated into a series of urban trees that form part of a war memorial in Lancashire. The memorial honours the servicemen of World War II who passed through the Royal Naval Air Station (RNAS) Burscough, known as HMS Ringtail
HMS Ringtail is an old World War Two airfield in Lancashire. It was a busy military base that was closed for flying in 1946 and kept under the military status of care and maintenance and used as an engine holding and repair unit.
Recently a new retail park has been built on land that was formerly HMS Ringtail. A new Booths Supermarket has been built on the Park, designed to resemble a WW2 aircraft hangar.
In addition to this the existing Ringtail memorial has been moved into the new development, along with a life size bronze sculpture of a WW2 Navy Air Man.
Cheshire based Hulton Landscapes secured the contract to construct the new memorial garden and ensure the existing monument was removed and placed at its new location. Hard landscaping on the site included the excavation and preparation works along with the creation of paved areas, the installation of bespoke lighting, and the construction of disabled access ramp and steps with a curved balustrade and handrail.
To complement the architecture and character of the surrounding landscape the development included a detailed programme of planting of shrubs and established trees. The trees in the hard landscape were fitted with Mona Irrigation Rings that feed water direct to the tree's rootball.
The irrigation rings are part of the established and renowned Mona Irrigation System which focuses on the feeding of trees and shrubs through the process of capillary action.
The Mona system providing a natural pattern of feeding for the planting, it is more efficient than traditional methods of irrigation due to the 'on-demand' nature of feeding, ensuring the plant or trees only take on water as and when required.
Tree anchoring systems, gtRootbarrier and gtResigrilles and tree guards were also installed into the project, providing the trees in the hard landscape the best start in life and long-lasting protection.
Richard Wexham, Project Development Manager, gtSpecifier commented:
'The Mona Plant System has been tried and tested on many landscape projects throughout the UK and Europe. The versatility of the system means that it can be adapted for a variety of planting scenarios, installation is simple and it requires no mechanical input, working only with the plant's natural feeding pattern.'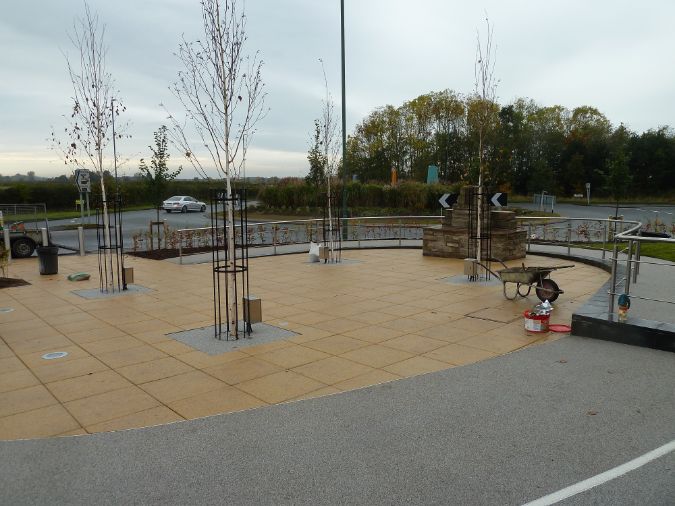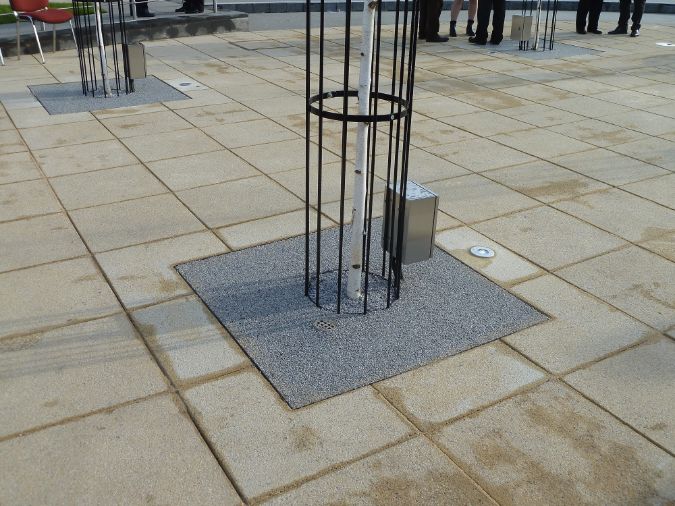 Posted on 22 Jul 2018