Green-tech provides irrigation solution for rooftop planting scheme
Background:
80 Charlotte Street, in the exclusive Fitzrovia district of London is a mixed-use development featuring an impressive line-up of greening measures, all helping to achieve Carbon Net Zero status.
Having the kudos of being London's first all-electric building, 80 Charlotte is rated BREEAM 2014 Excellent and is on track to achieve LEED 2009 Gold, meaning that this cutting-edge building is expected to consume 25% less energy and generate 34% lower greenhouse gas emissions than the average commercial building. This impressive green performance is achieved whilst retaining much of the existing structure and facades and combining it with new.
One of the main goals for the building's designers, MAKE Architects, was to engender a strong sense of wellbeing for the office workers, residents and public that use it. As part of this commitment, the design allowed the inclusion of numerous roof terraces, both private and shared for the offices and residents, offering dramatic views over Fitzrovia including the BT Tower.
Green-tech involvement
Green-tech were contacted by Barton Willmore landscape architects, with whom we have a long working relationship going back nearly ten years, to quote for irrigation for the many planters required on two of the external terraces; part of a design developed by Piercy & Company Architects for a specific high-end tenant fit-out.
The most effective solution was to use Green-tech's Mona tank system. This subterranean reservoir system irrigates the soil through capillary action, reducing watering frequency whilst at the same time, aerating the soil.
Over 200 tanks were supplied to the Landscape Contractors, Oasis Plants for the terrace planters, ensuring that the plants are kept well irrigated all year round.
Barton Willmore Landscape Architects
"We have worked with Green-tech for many years now, and they can always be relied on not only to help out at the front end with specification and cost proposals, but also provide a reliable service when it comes to supply."
Alasdair Innes – Green-tech Specification Advisor:
"We have a great relationship with Barton Willmore, and it is particularly exciting to be involved on a project with such impressive green credentials. The Mona tanks do their job so well, I have no doubt that they will keep the terraces green and healthy for many years to come."
Photos – Courtesy of Barton Willmore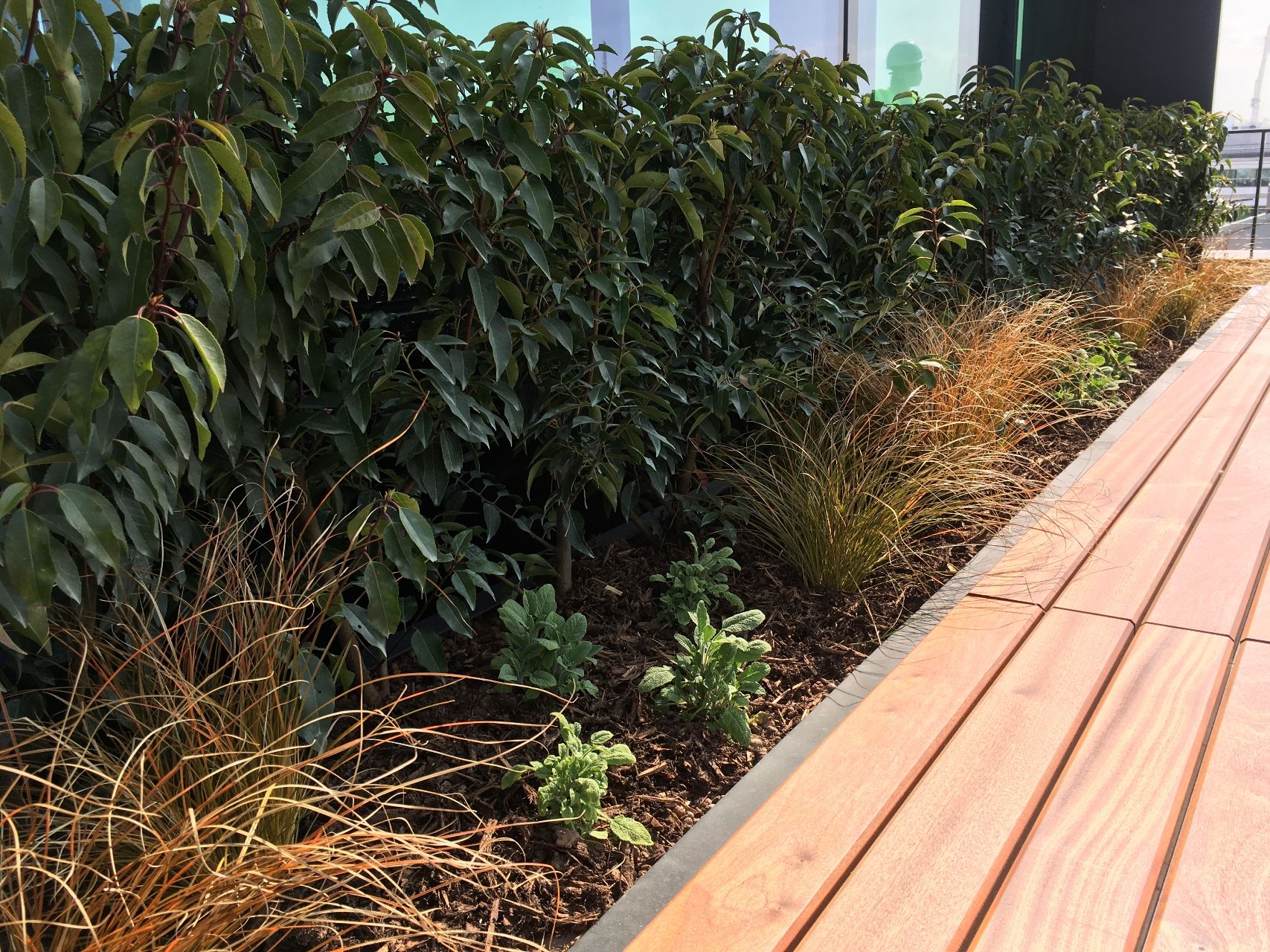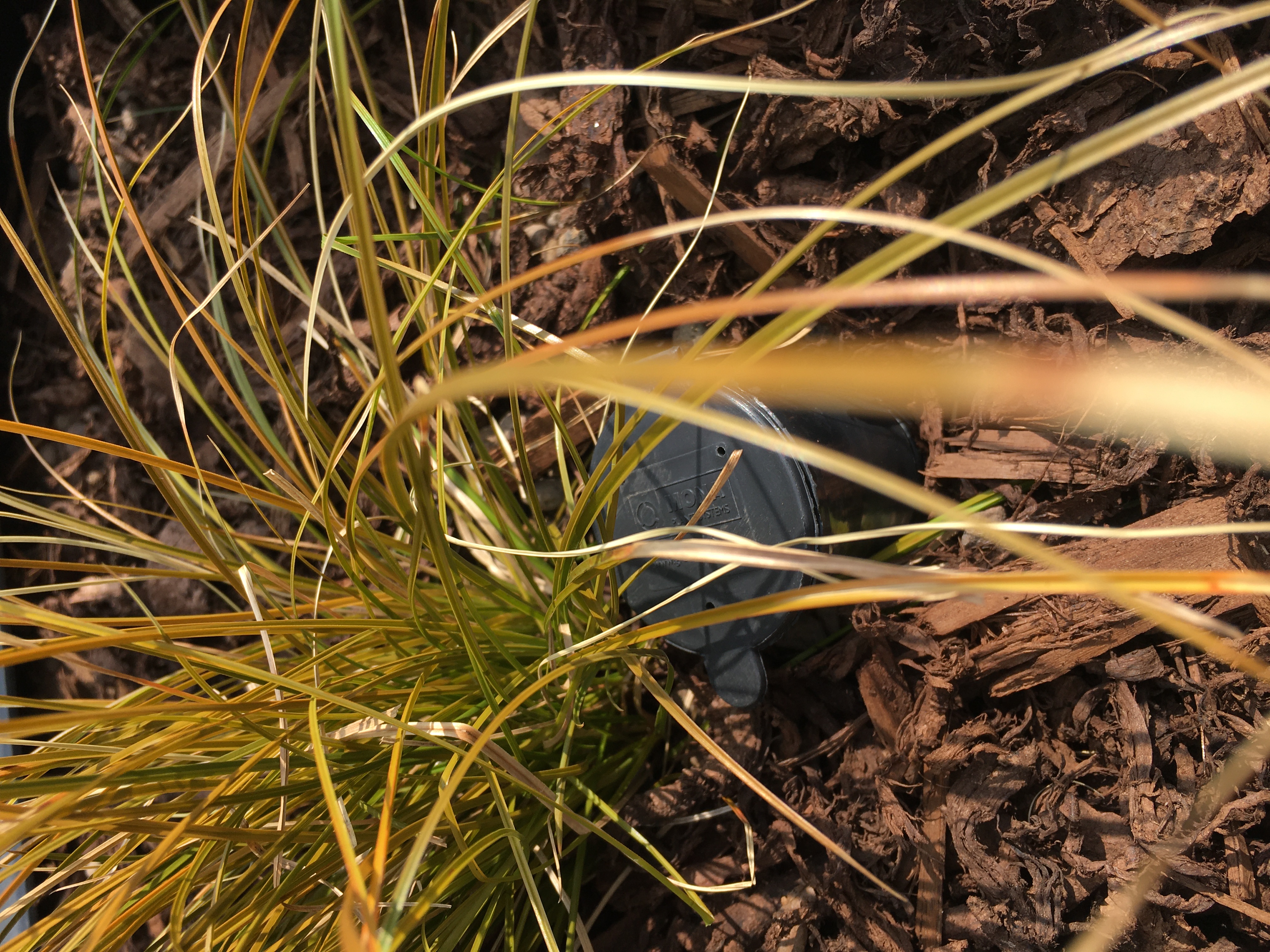 Mona Tanks Links

With sizes from 3 to 24 litres, the tanks can either be used individually or linked together in line, for beds and longer runs. Each tank has two capillary legs that are back-filled with soil and reach down into the water inside the reservoir.
Once filled via the filler pipe the tanks act as a reservoir, supplying water to the rooting soil via capillary action. As the water is taken up, the empty space is replaced by air through the filler pipe, acting as both irrigation and aeration. If the surrounding soil is damp, the tanks do nothing and the water is stored – once the soil dries out, the water is taken up by capillary action into the soil, keeping it moist.
Posted on 17 May 2021